Top 5 things to do this Autumn
The most colourful time of the year in Big Tree Country never fails to disappoint even if the Scottish weather doesn't quite live up to expectations. But as our own iconic man of the people says "there's no such thing as bad weather - only the wrong clothes." (Billy Connolly).
Here's our top 5 autumn adventures:
A trip to Killiecrankie in Perthshire provides a fascinating nature spotting opportunity. During not-uncommon wet spells (!), lucky ramblers will see leaping salmon in the falls beneath the famous Soldier's Leap. With the leaves falling, you have a greater chance of spotting the elusive pine marten, as well as red squirrels and woodpeckers among the golden forest.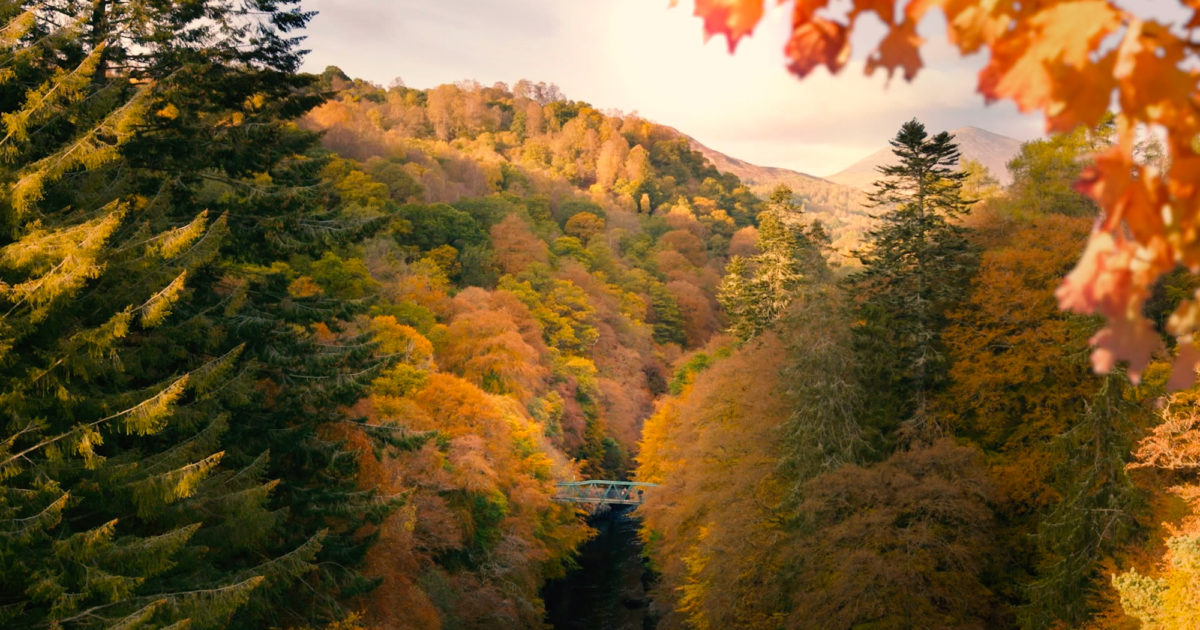 House of Bruar
Known as the "Harrods of the North", House of Bruar is a department store with classic tweed clothing & outdoor wear, gifts & a food hall. Located just 10 miles north of Pitlochry, your visit isn't complete with a visit to the Food Hall and Restaurant, where you can enjoy a full roast provided by the butchery, delicious soups, sandwiches, enticing cakes and a selection of meals cooked to order.
Behind House of Bruar, you'll find a 1.5 mile (2km) path – it is steep at times and can be quite a climb, so it's best to allow an hour and an hour and a half so you can enjoy the splendid views the walk provides with your four legged friends.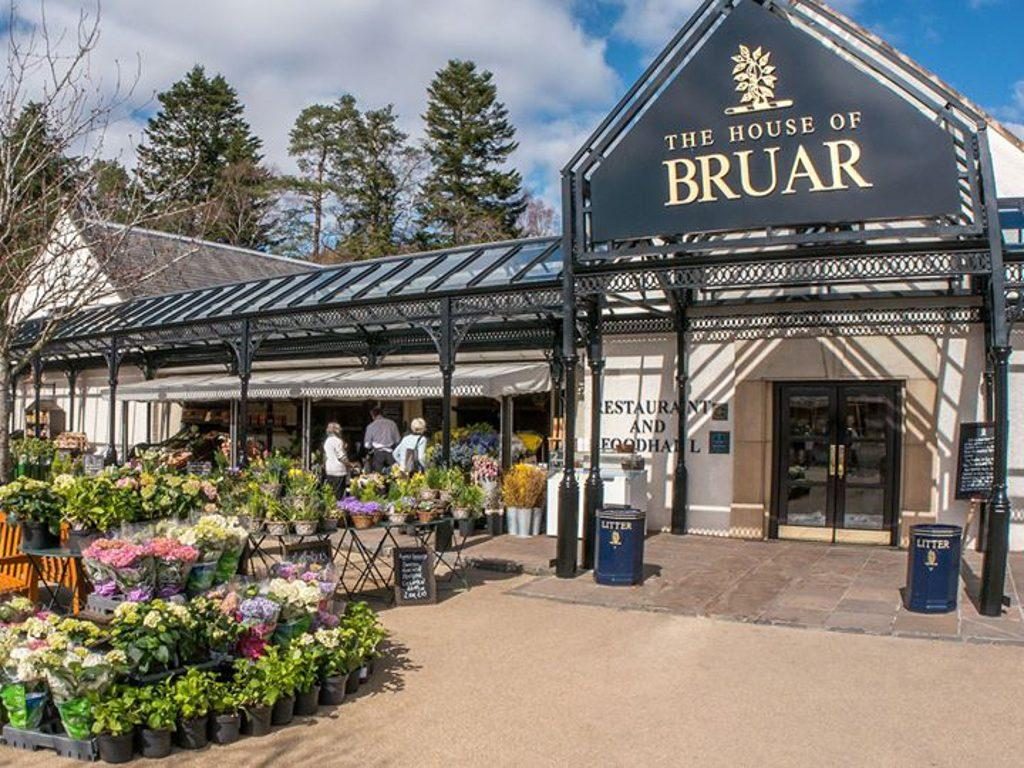 Scotland's theatre in the hills is back and is bringing you a selection of favourites to the outdoor stage. Experience theatre that is joyful, entertaining, reflective, ambitious and diverse on the banks of the River Tummel. An evening of the greatest musicals, a night by the river Tay and Alice in Wonderland World are all running during autumn – book your tickets today.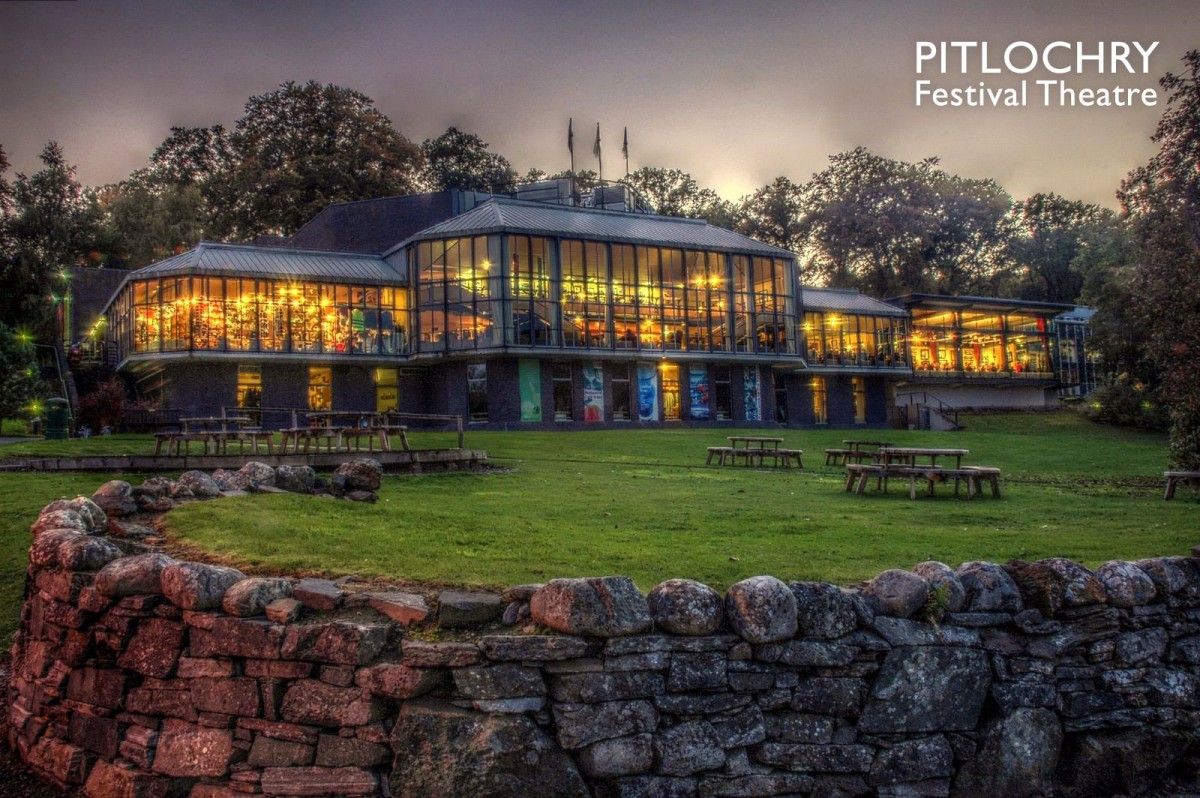 Known as the Highland Chocolatier, Iain Burnett is a world-class chocolate artisan based in Grantully, just a short drive from the lodges. Shop their luxurious range of chocolates and truffles and experience Iain's award-winning chocolate in many forms, including a range of hot chocolates and cafe mochas made with Iain's pure truffle ganache in the chocolate lounge.
Open 7 days a week from 10am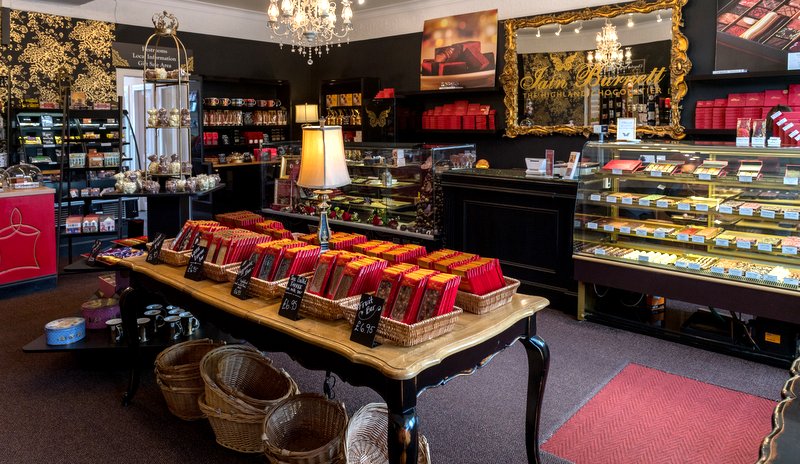 The Hermitage
Surround yourself with a beautiful woodland ablaze with colour at the Hermitage, Perthshire. The glorious golds, yellows and reds of the autumn foliage will lead you beneath giant Douglas firs to the charming Ossian's Hall folly, which overlooks the dramatic Black Linn waterfall.