Pitlochry Walks
Walks in Pitlochry
Pitlochry and the surrounding area is spoilt for choice when it comes to walks so we've narrowed down our top 5 best walks and paths for you to explore.
The Queens View
Black Spout Woods
The Hermitage at Dunkeld
Ben Vrackie
Logierait Woods
1. The Queens View
Time from Logierait – 21 minutes (12 miles)
Start point postcode – PH16 5NR
Distance - various
Reportedly the spot where Queen Victoria is said to have remarked that the spectacular view was named after her when she visited the area in 1866, The Queens View serves up spectacular views of Loch Tummel. Surrounded by Tay Forest Park, the area offers a range of woodland walks suitable for all abilities and levels. Dogs are welcome and there is a coffee shop and visitor centre to enjoy after your ramble as well. Remember your change, car parking is charged at £2 for the day.
​​​​​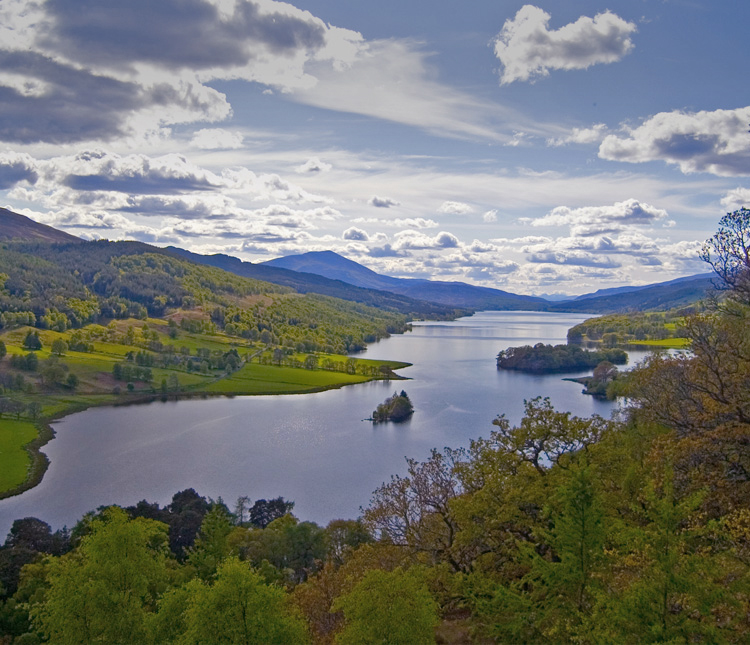 2. Black Spout Woods and Edradour Path
Distance: 3 miles/5km
Approx time: 1½ hrs
Start point postcode: PH16 5RB
Named after the impressive sixty-meter high Black Spout waterfall, this gentle walk takes you to a viewing platform where you can take it all in.
Continuing on the path the river, you'll discover Scotland's smallest distillery and one of Scotland's oldest distilleries, The Blair Atholl Distillery.
3. The Hermitage
Time from Logierait – 16 minutes (8.7 miles)
Start point postcode – PH8 0JR
Distance – 1.5 miles
This 1.5 miles stretch of magical Perthshire forest was has a deep-rooted history as well as deep-rooted Giant Douglas firs which tower over you along the path to the roaring Black Linn waterfall. Further into the woods, you'll discover the picturesque 18th-century folly known as Ossian's Hall, which overlooks the stunning waterfall.
Nature is at home here to so keep an eye out as you walk along the River Braan: beavers, red squirrels and salmon all call this place home.
Keep your eyes peeled for the totem pole carved from a Douglas fir by three native Canadians from the Squamish Nation of Vancouver.
For a longer walk, link into one of the trails in the Dunkeld Path Network.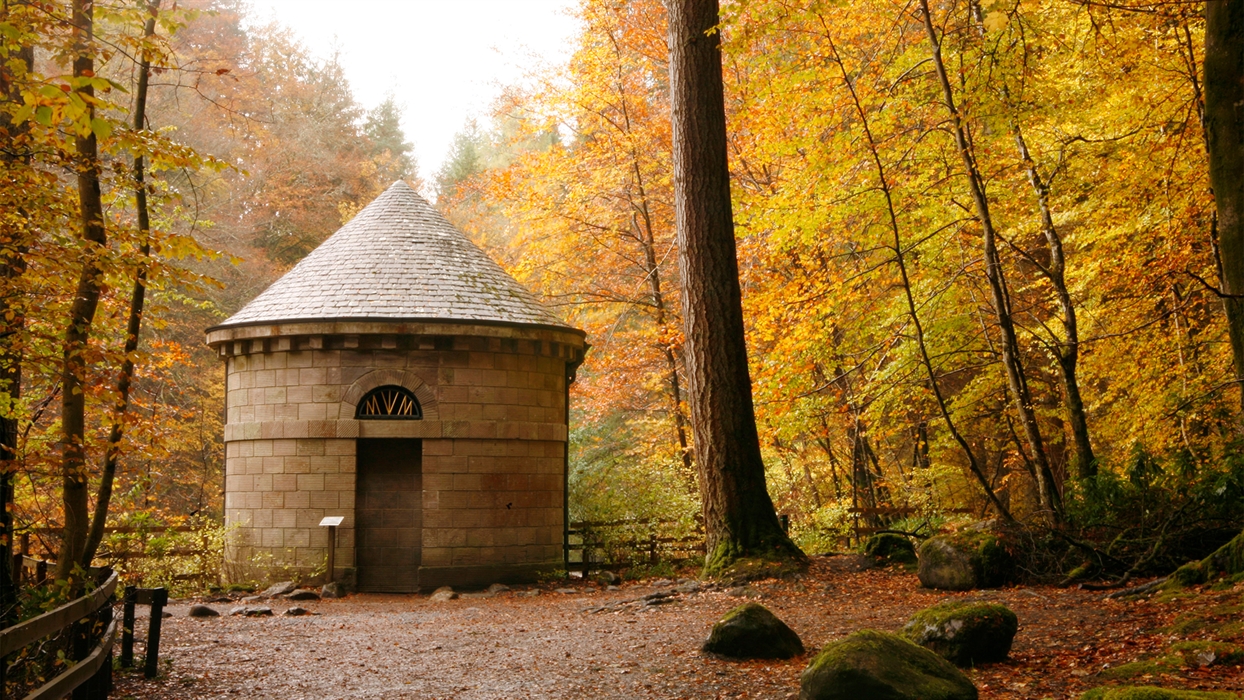 4. Ben Vrackie
Distance: 5 miles/8 kms Climb: 700 m
Approx time: 4hrs
Time from Logierait – 17 minutes (9.9 miles)
Start point postcode – PH16 5LF
Translated to "speckled mountain" this well known Corbett is ideal for the more adventurous walkers. Leaving on the Bealach path, you'll pass the quaint Loch a'Coire before continuing on the path to the summit. Keep an eye out for mountain hares, red grouse, on your way up. On reaching the summit on a clear day, you'll be met with wonderful panoramic views over virtually the whole of Perthshire.
5. Logierait Woods
Time from Logierait – 15 minutes (7.4 miles)
Start point postcode – PH16 5NB
Distance – various
Just a short trip up the road, you can explore 3 different routes amongst Granny Pine trees.
The apply names Granny Pine trail is two mile route that gently climbs to give views across Strathtay. If you are feeling a bit more adventurous, take on the Top of the Hill 4 mile trail, taking you past the curling pond up to the top of the hill.
If you are after an adventure on two wheels instead of two feet, The Killiechangie Bike Trail takes you along the woods onto a bike track taking you out at Dunfallandy and Pitlochry before cycling back by the road. Good to know there's no enormous hills